About This Blog
My blog is a showcase and a platform for me to share my efforts and endeavours in electronics and related software. By documenting and cataloguing the projects I create, repairs I undertake, reviews and opinions I present, and making this all available I hope it will be at least interesting, useful and maybe even educational for others. As an (important) aside, I have chosen to use video extensively because I want to learn how to be succinct and talk *normally* when on camera – for some reason I seem to struggle to talk to a camera, I waffle, I say "Er" and "Um" far too many times, I don't know how to leave gaps and I often say stupid or even wrong things, I generally feel a bit dumb when I am on video – doing this blog is my way of forcing myself to get over it – so apologies in advance if the videos are boring or not engaging, I am working on improving my video presentation skills.
Blog Disclaimer
Because this blog focuses on electronics you should know that I am not "qualified" in electronics or in software development. I have not had any formal education in either subject, what I know I have taught (or somehow know) myself, a fact that I am neither ashamed of – nor coy about. However, you should also know that the lack of formal qualification does not mean I do not take it seriously, I do – I have spent a lot of time learning to use, and a lot of money buying my test gear, machines and other paraphernalia that I use, I am IMHO competent and capable, safe and responsible so in that regard I am a professional engineer so I will do my very best to be accurate and factual with my content. I will of course not expect you to take my word for that, you can make your own judgement about my competence and capability if you do watch or read any of my content.
About Me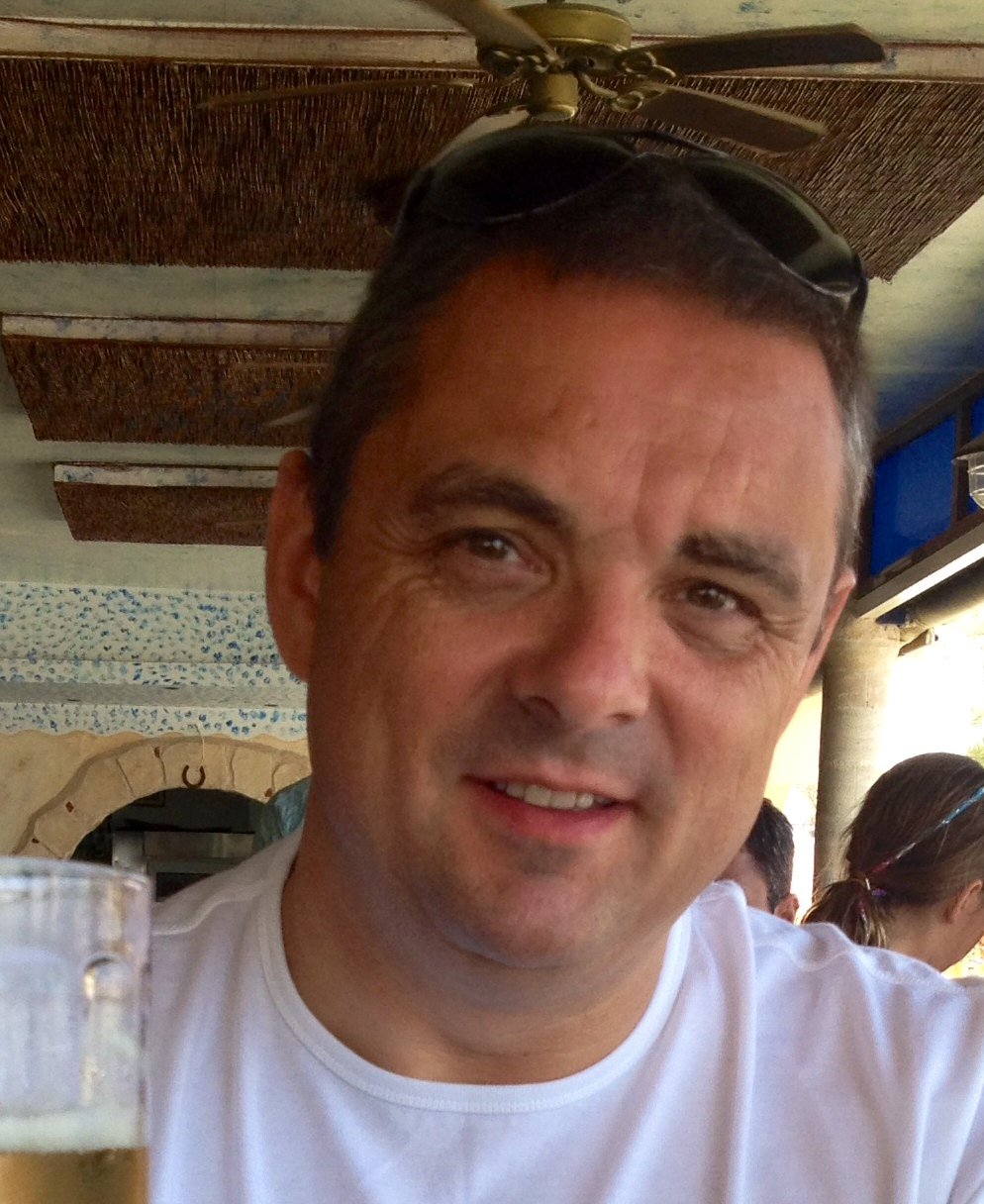 You have probably worked this out but just in case, my name is Gerry Sweeney. When I am not relaxing with my family and friends or doing my day job (see below), I love to find interesting ways of combining electronics and software to create new, novel or interesting things and I love to share what I learn with others. It's true I am a geek – but I am also social, outgoing, I have a sense of humour, I am happy to speak about things in front of large audiences of people, I can hold a conversation about subjects that are not at all geeky. Fact is though, I like to understand how the world around me works and if I can, I like to try and improve on things that need improving. My own worst personal trait is probably my tenacious, often blind desire to do something simply because someone tells me "it can't be done" – if I think it can be done, I will probably try to do it – I will often fail, and I will openly celebrate failure, but at least I will try.
I grew up in Willesden in London, UK. From a very young age (maybe as young as 7) I was messing with electrical stuff.  By the time I was in my early teens I was that go-to person to fix anything from TV's, HiFi, watches, domestic appliances, cars, bikes, engines, house electrics, burglar alarms, telephones, CB and amateur radio, video game and slot machines and computers, basically if it was electrical or mechanical and I could take it apart and fix it – I did. I eventually got tired of being the "free community repair man" so I stopped fixing TV's and turned my attention to a career instead – bizarrely and to the surprise of many that knew me – I did not take up a career in electronics.
By the time computers were becoming popular in the 80's, its far to say that my understanding of electronics lead me to computing because there was an obvious connection, my first computer was a Sinclair ZX81, I was still at school, I was 15 and while my friends were typing programs into their own ZX81 from a listing in a computer magazine, I was soldering TTL chips into my ZX81 to make it program EPROM's and wondering how that magical UCLA chip in there worked – no one really understood why I used to do that stuff and sadly, my home town not being a Silicon Valley hotspot, it was difficult to share experiences and network with like-minded people to learn more – I had to figure it out on my own.  I do have some great like-minded friends now and of course thanks to the power of the internet and youtube there are many people I don't know with who I share this interest with.
This interest in electronics converges now with my software experience all manor of modern-day technology like energy, IoT, EV's and many other technologies mix electronics with software.
My Career Biography Summary
Odd Jobs
Auto Electrician/Breakdown
Part Time DJ and Band Member
Home & Commercial Alarm and Security Systems Install and Servicing
Field Engineer, EPOS, Vending and others
Computer Field Service Engineer
Computer Network Engineer (Novell CNE, Microsoft MCP)
IT Contractor (IT projects, infrastructure, and support)
IT Manager (people, budgets)
Founder, CEO and CTO – Hornbill
About My Day Job
Aside from my family and close friends, the next most important activity in my life is my day job. In 1995 I founded a small B2B software company called Hornbill; I started that company with a friend, with no money, no staff and no work. My goal was to create a successful software company and I had global aspirations, I wanted to create IP and build a close nit team of professionals and experts to work with, I wanted to do that on my own terms which at the time meant no debt, no venture capital or external funding – in other words the company had to make money from day one, and keep on making money to keep the lights on. I have worked tirelessly from that day to this to make that happen – I still run and manage that company today, I am Founder/CEO/CTO and I take that responsibility very seriously, its hard work and has its challenges but I love doing it. Day to day I do everything from operational, strategy, product design and direction, customer escalations, staff management and team management. I drive our product and business strategy, and I have a great team of outstanding people who make it all work. We have about 650 customers globally including some very well known global companies; we invest heavily in R&D and remain financially strong under our own steam. In our most recent chapter, I have taken the company through a long and complicated journey of transitioning to a pure enterprise cloud company, our cloud infrastructure spans locations in Europe and North America and delivers our software as a service for our customers. I feel both proud and lucky to work with a team of some of the nicest, professional and most capable people in our industry, and as a team we get the privilege of working with some of the most outstanding, forward thinking, globally brand recognisable organisations.
If you got this far and are still awake, thank you for reading.
Contact
You can contact me at gerry.sweeney#blueyonder.co.uk
Copyright (C) Gerry Sweeney, All rights reserved.
This content is published under the Attribution-Noncommercial-Share Alike 3.0 Unported license.