Following on from my review of the Keithley 2110, I tamper with the tamper-proof seal and open up the meter to see what was inside. While I am there I have a look at the build quality and the overall system architecture. Keithley have a long history of building quality test equipment and I thought it would be nice to see how the latest kit from Keithley stacks up to their past reputation.
The meter is easy to get apart and is built really well, nice solid construction and really very difficult to fault – apart from the really poor LCD display. Please see the video for the details as they unfold.
System Level Block Diagram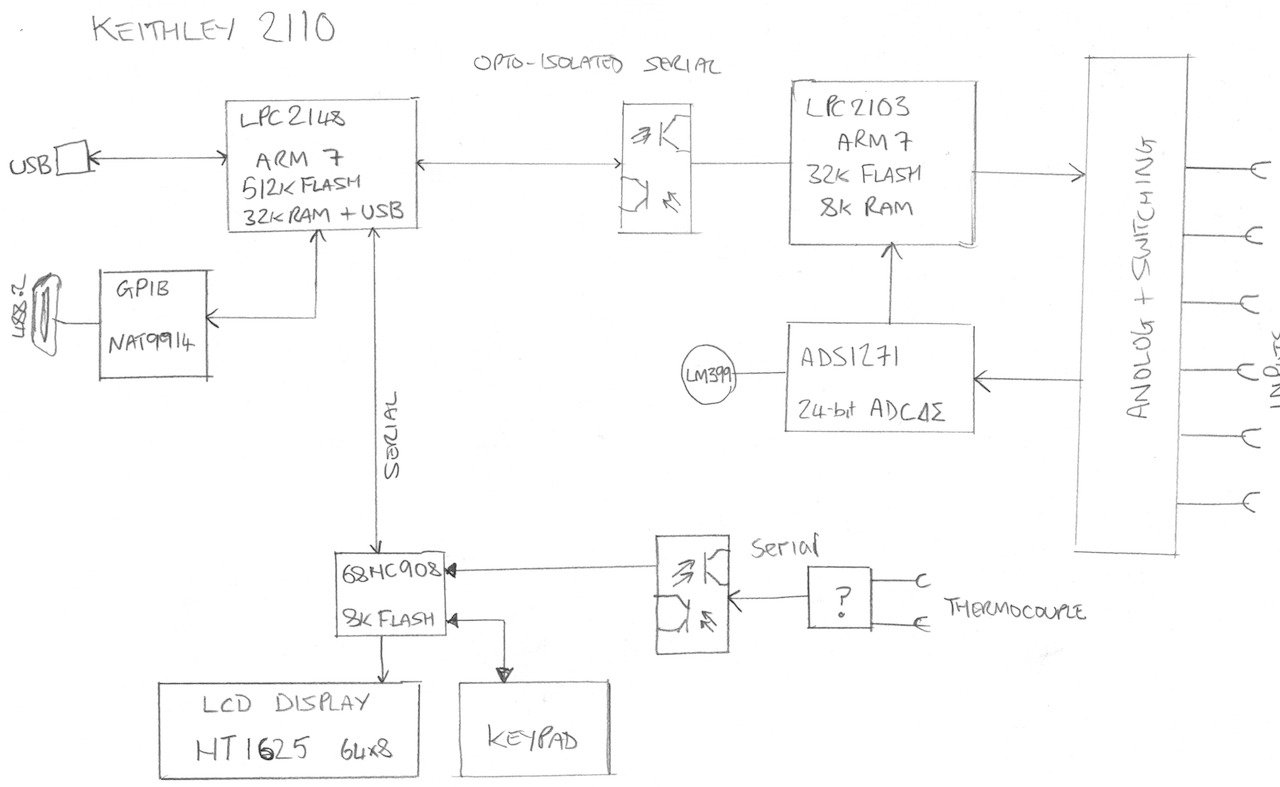 Catch you next time…
This content is published under the Attribution-Noncommercial-Share Alike 3.0 Unported license.